A covalent bond is a bond between two atoms in which the electrons are shared relatively evenly. This occurs when the difference between the electronegativity values of the two atoms is less than 0.5.
Electronegativity values: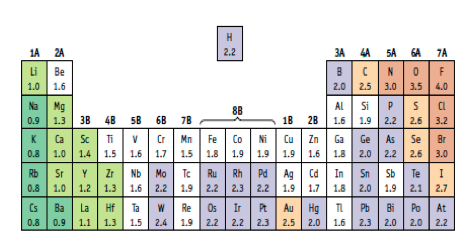 Periodic table with EN values
Perfectly covalent bonds (EN Difference = 0):
Since a covalent bond is one where the electrons are shared relatively evenly because of similar electronegativity values, what would be the most covalent bond possible? It would have to be a bond between two identical elements, right? So compounds like H2 and Cl2 are as covalent as you can get.

Purely covalent bonds
Nonpolar covalent bonds (EN Difference < 0.5):
So what happens when you've got a compound like methane (CH4)? Carbon's electronegativity is value 2.5, and hydrogen's is 2.2. That difference, 0.3, is still less than 0.5 so the bonds between carbon and hydrogen are considered covalent!

Methane
Polar Covalent Bonds (EN Difference between 0.6 - 1.9):
Hydrochloric acid is a great example of a polar bond. The difference between the two atoms' electronegativity values is 1.0, so the bond between them would be considered polar.

Hydrochloric acid
In a nutshell, if the difference in electronegativity values is between 0 and 0.5, the bond is nonpolar covalent; if it's between 0.6 and 1.9, it's polar covalent; anything greater than 2.0 is an ionic bond. Ionic bonds tend to have a very pronounced dipole, and the direction of that dipole is toward the more electronegative atom. Heads up: ionic compounds dissolved in polar media can conduct electricity pretty well!
Reactivity:
Here's a good rule of thumb in chemistry: the more evenly distributed the electron density, the less reactive the molecule is. You'll often see bonds between nonmetals, like those in alkanes, that are unreactive in most conditions.
Examples:
Let's go ahead and look at some molecules and see what type of bonds they have.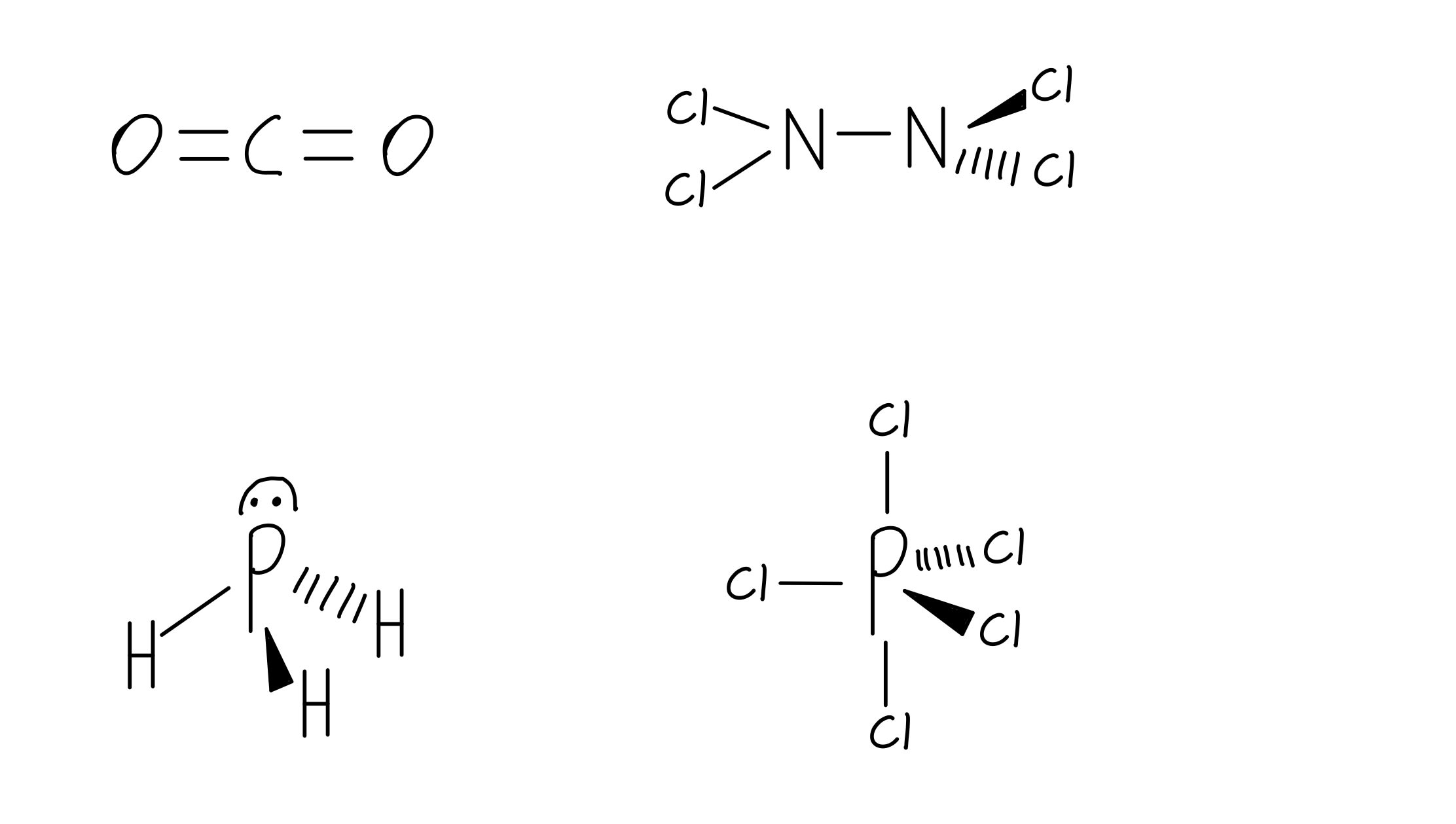 CO2­, N2Cl4, PH3, and PCl5 examples
CO2­, N2Cl4, PH3, and PCl5 answers
In this post we're only talking about bonds; we can use what we've learned here to explore the overall polarity of molecules in the Polar vs. Nonpolar post. Good luck studying!